What is the Difference Between Telegram, Signal and Whatsapp?
As everyone is aware WhatsApp recently updated its Privacy Policy and since then the messenger with billions of user base has been facing a lot of criticism from users. The Facebook-owned company by Mark Zuckerberg is asking users to accept its latest privacy policy before February 8, 2021. So many users are now looking for Whatsapp alternative apps like Signal and Telegram which are also quite popular and have millions of users. But are these apps secure enough and have all the features like WhatsApp? Let's find out by this comparison article.
Basic Features
Chat Features
1. WhatsApp
It has all the necessary chat features including sending media, contact, location,

You also get voice call and video call options as well.

WhatsApp recently introduced the "disappearing messages" feature and it also has a "delete for everyone" feature as well to unsend the message.
2. Telegram
Sharing media to location, contacts and voice messages, etc.

It also has a voice and video calling feature.

Telegram also has a Secret Chat feature which is something like WhatsApp's disappearing messages.
3. Signal
Media, GIF, contacts, and location as well as the calling feature.

It also has the "disappearing messages" feature and you can set time from 5 seconds to 7 days.
Group Chat Features
1. WhatsApp
WhatsApp lets you add 256 members to a group.

There is also a group video call feature available apart from voice calls.
2. Telegram
You can add up to 200,000 members in a group which is a very huge number.

It has a group voice call feature but group video calls are in the beta phase as of now.
3. Signal
You get a 1000-member group limit and it has all the other chat features in group chat as well.

It also has voice and video call
Status Feature
WhatsApp has a unique Status feature just like Snapchat and Instagram stories where you can put images or 30-second videos. However, the other two Signal and Telegram do not have these features as of now.
Upload Limit
On WhatsApp, you can send videos up to 16MB and other files up to 100MB.

Telegram lets you send up to 2GB of files.

Lastly, on Signal, there is a 100MB limit on uploading and sending files.
Web Version
WhatsApp has its Web Version which requires you to use your phone app to log in to your account. After that, you get all the app's features on the WhatsApp web as well.
Telegram has a web version and it doesn't require a smartphone to log in. Lastly, Signal does not have a web version, however, it has a desktop app that is also available for WhatsApp and Telegram.
Backups
WhatsApp offers both online and offline backups and you can select your google account to backup chats and media.

Telegram doesn't offer a backup option as it has a cloud platform where all chats are stored.

Lastly, Signal offers only local backups and you cannot backup on your drive or cloud service.
Security and Privacy Features
WhatsApp has the following features:
It had-to-End encryption on all chats so all your messages, calls, photos, and everything else are encrypted and only you and the recipient can read the messages.

WhatsApp also offers a fingerprint lock feature so you can lock your chats with biometrics. Moreover, you also get support for two-factor authentication (2FA).
Telegram also has these security features as well:
Its chats are user-to-server encrypted, instead of user-to-user.

There is a secret Chats feature on Telegram that offers End-to-End encrypted chats, and messages sent cannot be decrypted anywhere.

Further, Telegram also offers a built-in app lock and two-step verification features.
The signal is no doubt perhaps the best messenger app when it comes to security and privacy.
Signal encrypts messages, calls as well as the metadata of the chat.

Moreover, it has a "Sealed Sender" feature to protect user privacy even more and Relay Calls feature in which calls are re-routed through Signal servers.
User Data Collection
WhatsApp collects most of the user data which includes:
Device ID,

Advertising Data,

Purchase History,

Location,

Phone Number,

Email,

Contacts,

Payment Info,

Other user content, etc.
Telegram collects
Contact info,

Phone number,

User ID.
Signal collects none of your personal data except
Phone number.
Extra Features
WhatsApp has some extra features that the other two may not have. There is a WhatsApp Pay feature that makes it stand out among all the other messengers. It also has a WhatsApp Business app and some businesses are already on WhatsApp.
Telegram also has some extra features that others do not have such as bots, channels, and hashtags.
While Signal has some unique security features like Blur Face, Block Screenshots, Incognito Keyboard, etc.
We hope this Blog may have helped you to compare. If you want to get your own Chatting app developed; customized according to your requirements then contact the mobile app development company in Delhi.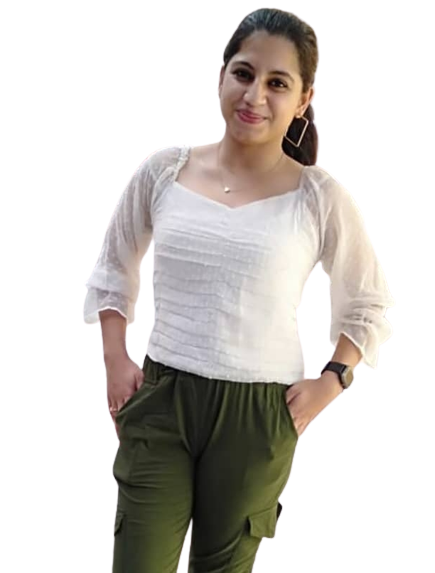 Author
Kashish khosla
Kashish Khosla is a highly skilled technical content writer with over 6 years of experience in the field. He holds a degree in Masters of Computer Science and has worked with a variety of technology companies, creating clear and concise content for both technical and non-technical audiences.