Looking for professional android education app developers?
Get in touch with our highly skilled developers.
Get Free Quote
Android Education App Development
With the rising popularity of online education or e-learning, currently, parents even permit their small kids to utilize smartphones or tablets to install educational-based applications that are friendly enough to increase their kid's learning habits. Education apps give huge opportunities to the education industry to supply a spectrum of learning activities in a solid way of utilizing an application. Matchless android education app development services to increase the learning interest of your students.
Frantic Infotech is a well-experienced android education app development company in India that comprises a team of expert android education app developers having the proficiency to develop high-level education applications for the custom needs of your educational institution. We are the best and fastest android app development company that has the ability to develop android, iOS applications, cross-platform applications, and also web apps at a cost-effective price. From an e-learning application to education management solutions, you can trust us we provide a broad variety of knowledgeable and adaptable apps that can modify learning experiences.
Request a FREE quote
Guaranteed response within one business day!
Latest trends in the android education app development industry
School application:
Get the finest school applications for your educational business with the assistance of our finest android app development software. We assist school team groups to obtain the simple approach application at effective prices.
Teachers/Student application:
If you are looking for a mobile app solution for your educational industry? We are here to help you with highly experienced android education app developers to acquire custom solutions that can link teachers and students on the same stage.
Kids application:
Frantic Infotech provides the kids apps for the education industry with special features that can be provided only by us. We develop an android education app for kids with many elements that the customers won't be able to watch in other applications.
E-learning application:
Do you have many students for your business website? Allow us to assist you in developing a custom android education app. With the help of our developed application business enterprises will be able to assist their customers to approach the study-based information from their smartphones.
Online training application:
Provide part-time and full-time online mobile apps with the help of our best android education app development solutions. Our mobile app development solutions will assist educational institutions or educational groups to provide different kinds of online educational programs every day.
Latest trends in the android education app development industry
Before developing your android education app, one must study the following latest trends that will be helpful for you. It will create your product more fascinating and appropriate for the end-user.
•Virtual Reality (VR): The chances given by VR permit cooperating casually in three dimensional space and creating a wide range of skills, from drawing to rhetoric. The benefits of VR will discover utilization in any android educational app in both Quiver kids coloring and InMind, which create it feasible to experience the voyage into the brain with a mental disorder. These opportunities develop a veritable immersion in the learning procedure and distribute its boredom. &nbsp&nbsp
•Augmented Reality (AR): AR adds to instructive applications astounding substance representation abilities, improving the real-life experience of utilizing the product. Very much like its mechanical individual VR, AR tracks down the prolific ground for joining in a wide range of instructive applications: Star Walk for investigating heavenly articles, or a reasonable item for investigating the human body Anatomy 4D. AR is a genuinely new and complex innovation, so for its reconciliation, you will require profoundly qualified subject matter experts. Notwithstanding awards as expanded public interest and latest features are worth the effort.&nbsp&nbsp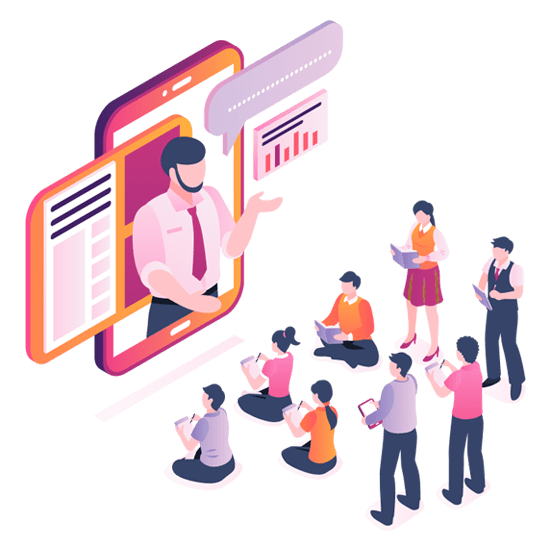 • Gamification: This trend straightforwardly follows from VR and AR, yet it recognizes well the way that you can accomplish gamification without the presentation of such costly technologies. Quite possibly the most widely recognized issue of educational applications is the low degree of interest and inspiration for clients. Gamification maintains a strategic distance from this by adding fervor to non-game components of the application. It very well may be both serious and engaging. Gamification offers you the chance to keep a significant degree of interest in your educational application at a reasonable cost.&nbsp&nbsp
• Artificial Intelligence: The improvement of AI in the current years has permitted the utilization of Advanced Intelligent Virtual Assistant in numerous areas, including android education app development. Here the IVA assumes control over the preparation, the board, and general development of the learning system in the application. An increase in AI has made brilliant algorithms that assess the client's capacities and modify the style, intricacy, and content for them. All in all, bringing AI into your instructive application will assist you with accomplishing flexible learning. Thus, both your clients and you will profit from this is on the grounds that the nature of the item will go to another level. Likewise, with AI execution, you will save money on logical specialists since AI algorithms will autonomously decide the vital intricacy of the material for every specific case. The meaning of understanding trends is irrefutable, however, it is considerably more critical to consider every one of the parts of the application type you are creating as this involves key significance.&nbsp&nbsp
Frequently Asked Questions