PPC campaign

management strategy:
In search of a PPC agency that can help you with organic results for your business? Then you have come across the right place to be right now. What is PPC( Pay per click) ? PPC is a technique to be on the top of search engines and to rank higher than others ,those are your competition. It also helps your business to be featured and enables you to get organic results through SEO strategy. Your website traffic can be increased gradually through proper PPC administration cost and effective landing pages. Lead generation is also enhanced, following the PPC algorithm. For being a productive and successful PPC (pay per click) agency, it is necessary to understand Google algorithm by choosing the right keywords with having a hand on experience on tools like Google Ad words, Yahoo Search Marketing, Bing, and Facebook business.
As we are a renowned and well established PPC agency, we are capable enough of assisting you to suggest the market you must target to and the objective of pay per click strategy. Our team consist of professionals that are highly skilled in PPC strategies that they can bring you at the top of search engines like google search and bing search in no time. Our Pay per click strategies are on point that guarantees 100% results
Request a FREE quote
Guaranteed response within one business day!
Our PPC Services Includes:
Digital competitor analysis:
A market analysis is performed for your service areas and industry
Identification of local opponents for higher
ad positioning using PPC technique
Performing investigation on search terms
Planning and setting cost per lead goals for better revenue
Data driven custom ads:
By examining and analyzing best keywords for your business , by PPC advertising strategy
creating high quality creatives and ad copy
split testing of ad copy and creatives
conducting study on the ad copy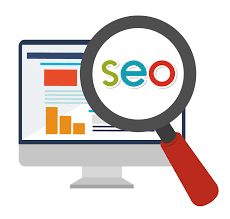 PPC ad tracking and analytics
Tracing of average ad positions by campaign and PPC technique
Tracking click-through-rate
Tracking and optimizing cost-per-click
Tracking of leads, calls, and sales
Attribution of revenue to each paid campaign
PPC campaign management
Managing bids for each campaign
Monitoring keyword search queries and adjusting the bidding
Controlling of the average position of ad, click-through-rate, and cost-per-click
more optimizations performed for campaign improvement
PAID SEARCH CAMPAIGNS
Paid ads that specifically target customers based on their queries in different search engines
Performing PPC-ad-specific landing page optimization
Coordinated paid search, paid ads and SEO campaigns
Display advertisement campaigns, search ads, video ads etc
Performing re targeting by re targeted ads and remarketing campaigns
PPC ADVERTISING ACROSS MULTIPLE PLATFORMS:
Paid social media marketing (SMM)campaigns on Facebook, Twitter, LinkedIn, Instagram
Pinterest, and other social media platforms
YouTube advertising
Google Ads campaign management
Google Local Services ads management
Bing Ads campaign management