Healthcare Solution with the Help of a Mobile App
As observed doctors have always been looking for a solution to manage their patient's history and treatment records. Getting a healthcare app developed is highly essential for them to deliver their services efficiently and on time along with focused care for the patients.
This invention of the smart healthcare mobile app has provided effective solutions to the challenges faced by doctors and patients, especially for patients having long-running treatments.
As per the data from the American Medical Association, 85% of doctors agreed the apps and digital tools have helped them enhance patient care by 32%.
Also, the factual data of another survey conducted by the Wall Street Journal in 2017 indicated that 72% of physicians in the US work on smartphones, out of which 95% use medical apps.
It is believed that one of the major challenges of conventional consultation was the limitation to treating patients at the clinic where only one patient can be treated at one time. Hence, it is clear that mobile apps have offered an easy escape from this basic problem for patients as well as healthcare providers. Let's take you further into the world of medical app development- what has made them a boon and trending, how they overcome the major challenges that the healthcare industry face, and why everyone has at least one Healthcare app on their smartphones.
Healthcare Mobile App helping Doctors
To be factually honest Mobile apps have solved several challenges for consultants/ Doctors and physicians making it convenient for them to understand patient issues and suggest remedies. These are some hassle-free solutions provided by mobile apps:
Time and Cost of Treatments Challenge:
Mismanagement in the track record of patients is a prominent issue observed in conventional medical consultation as doctors have always been known for their hectic schedules and it is not easy to personally remember the recorded history of each and every patient. Therefore here is the smart app solution.
Solution with Mobile App:
As the Android and iOS mobile apps are cloud-based and therefore neither the patient has to carry their reports every time they visit the doctor, nor do doctors require to go through the entire history of the patient on every visit. All of it can be done just with a touch, like the medical reports, data, and history can be kept with you on the go using digital records. With the help of a healthcare app the vitals of a patient can be accessed anytime and from anywhere.
Medical Info on Fingertips:
A Doctor needs a piece of in-depth information to treat his/her patients, so new developments and a lot more evolved in the health industry each day is a must for a hassle-free experience and treatment. It sometimes becomes tedious for healthcare providers to stay updated with everything new coming up.
Solution with Mobile Apps:
Healthcare Mobile apps resolve this challenge as volumes of information on medical evolution, drugs/medication, technology, and procedures are rapidly updated in these apps. Including latest Medical news, research, studies, journals, and publications are instantly available through these apps and physicians can access them anytime.
Tedious Hospital Management Challenge:
It is observed that Hospital management requires a lot of effort and a ton lot of money. Pharmaceutical management is a matter of great concern for hospitals as medical errors have often been reported even at the most reputed hospitals. One of the major management crises is Staff management which requires attention along with the solution.
Solution with Mobile Apps:
The Management enhances and the effectiveness of hospital activities increases with an intuitive Healthcare app. The established protocols help in monitoring and enabling regulatory compliance and consequently lead to a smooth workflow. Also, Real-time medications can be prescribed instantly and also checked around the clock thereby enabling inventory control.
So there is no need to explain any further than how can a healthcare app be helpful in many aspects when it comes to Healthcare solutions for both doctors and patients. If you are looking for a mobile app development company in Delhi that can build your Healthcare Mobile app then Frantic would be a great choice for your business.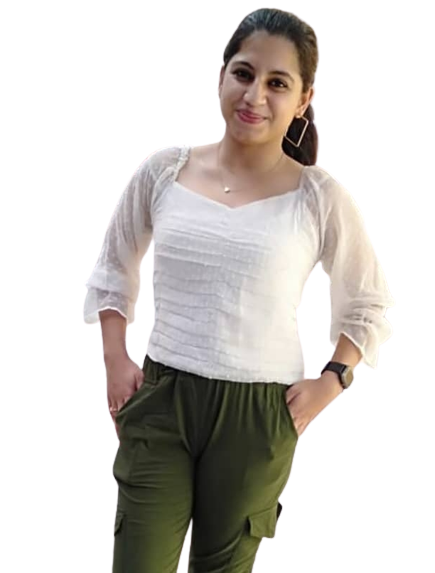 Author
Kashish khosla
Kashish Khosla is a highly skilled technical content writer with over 6 years of experience in the field. He holds a degree in Masters of Computer Science and has worked with a variety of technology companies, creating clear and concise content for both technical and non-technical audiences.