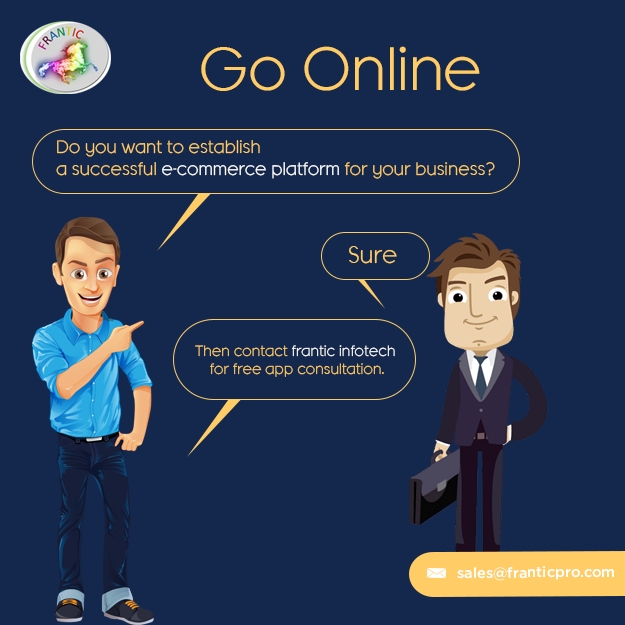 What is the best and easiest way to create your own mobile application if you don't have any Knowledge about App Development?
First, you know that Build any Android app or IOS app is two different ways are present it's by App developer that's need to know coding in different kinds of technologies and another way is some software or call as some application that gives a platform to make an app for you, If you don't want to learn Coding for making an App, so you go for the second method, below some Apps name was given for Building an Android App or IOS app.
Here are some ways for developing your own app without coding:-
The App Builder
Appy Pie
Appery.io
Good Barber
App Machine
Game salad
Bizness Apps
App Maker
ShoutEm
Mobile Roadie
Things before creating an App:-
1. Conduct a different kind of research:- Research your relevant reach understandable your audience, know about your best audience, know about competitor strategy, a mistake about your competitor
2. Define your audience:- you know about your perfect audience for you, it saves your time when you launch your app.
3. Choose the best platform for publishing your app.
4. Identify your app mistakes and problem behind your app and know about your relevant gap between users and developers
5. Also think about money, what you can do for it for making this, and what the best budgets for making apps are.
For Beginners here are some steps for building an app:-
Choose app name
Select a color for the proper look of your app
Customize your app Design
Choose the right testing for Android and IOS Devices
Install that app to your own Mobile app
Add features that you want in your app by the key features
Test before launching
Publish your app on a different platform
Promote your App
Ask the user for the feedback(for your app)
Every mobile app development must start with clearly defined goals.
Your goals were different from others and these goals will ultimately establish your entire development process. If these aren't clearly defined from the beginning or any startups, it's defined that you get lost along the way you start developing your own app.
Building an application first you sketch your own idea of how to build this and what are the things added in-app, what are the most important things for app building.
Design Base layout à Create Variation àDefine Test Plan àCollect data à Select that data for making UI à Run with best Programming pages à run another page
The above cycle is going on when you have not selected the best idea for your app.
You think and set in your mind or make sure that you can achieve your app development goals, you also need to know that the difference between a goal and an objective. Your goals represent the final outcome that you want to reach your audience and Objectives are the steps you take to achieve those goals.
Here are some easy ways to present these objectives down into "SMART" objectives.
S àSpecific
Mà Measurable
Aà Achievable
Rà Realistic
Tà Timely
Every goal should have clear different types of KPIs (key performance indicators). KPIs work best when they are numerical, make sure that you have pre-defined measurements to achieve success.