What are the Trends Going in Android App Development Services?
Amongst the most significant or pre-structured Android app development trends are Artificial Intelligence, ML, instant apps, and the rise of chatbots, etc, for faster development and easy processes, all the developers can also integrate Flutter and Android Jetpack.
There are Some trends in the Android app development process:-
Uses of AI(Artificial Intelligence)

For Instant Application

At multiplatform Many things are present

Rise of chatbots

Machine Learning

On-demanded apps

IoT(Internet Of Things) embedded mobile apps

Augmented Reality and Virtual Reality

Google's Accelerated Mobile Pages (AMP)

Blockchain and Android
Here, Either you say for 2019,2020, or 2023, AR means Augmented reality integration will be one of the essential mobile app development trends like the "Pokemon Go" app, that would give a valuable path to the mobile industry. In this app development markets of AR and VR(virtual reality) technology, AI, ML, and IOT will rise from $30 billion dollars in 2020 to about $250 billion in 2021.
Artificial Intelligence (AI) and Machine Learning are the most popular and this has changed the entire face of mobile app development services. This app development market is establishing its trends in App development industries, so we expect that take it will present a new level in 2023. All of this integration of AI and ML with mobile apps not only saves a lot of money for businesses but also improves user engagement.
Google Android Apps are one of the most installed apps or we say that it is present in every smartphone, so this app is once installed frequently in every Smartphone across the globe.
Google Play Store is always recommended that we regularly update our Android OS versions which will give you all new features.
Here a wide range of demanded applications of Android app development services are given:-
Uber

TaskRabbit

Medicast

Drizly

Postmates
All the Android Mobile Apps trending are mainly favored through the enhanced User Experience felt by app users. Generally, most Android Apps are readily available in Google Play Store.
Android software development is the process by which new applications are created for those devices which are running the Android operating system. Google states that Android apps can be written using Java and C++ languages, we also use other languages and it is also possible for making such Android apps by using the Android software development kit (SDK).
In this app Development market, there will be many Android apps demanding the development process and we are expecting to get high profits in the range of $7 trillion before 2023.
This Proves that Android Mobile Apps are the most trending day by day, which means demands in the markets are more because of the easy process for handling them with users and also with providers, and this will be always a trend in future markets. In the future, there will take place different kinds of technologies that are used by developers, and that will also give you the best user Interface And better Operations.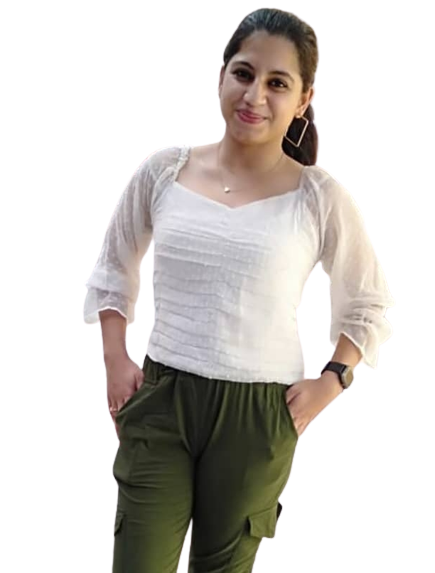 Author
Kashish khosla
Kashish Khosla is a highly skilled technical content writer with over 6 years of experience in the field. He holds a degree in Masters of Computer Science and has worked with a variety of technology companies, creating clear and concise content for both technical and non-technical audiences.