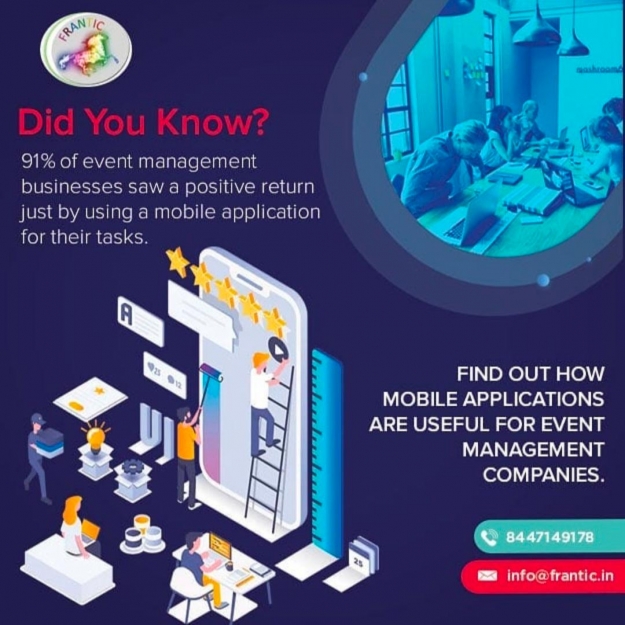 Solution for the loss faced by Event management companies during corona-virus Pandemic | Frantic infotech
Due to the global pandemic, many event management companies have faced drastic loss, as the coronavirus disease has stopped all the social gatherings including weddings, birthday parties, events, etc, all around the world. Some of the companies have shut down and some are still fighting to survive in the market. Hence it's high time to come with a solution for them, to survive, event management companies have the only option left. Get a mobile application developed for your business. An event management mobile application will help these companies in many ways.
Why an event management company should get an application developed?
As the government of India has barred a gathering of people only up to 50 per event, having an app can make it easy for the event management companies to both grow their business and manage and follow all the guidelines of the government. People will be able to book their events through apps without stepping out of their houses, hence enabling them to be attracted to your particular organization due to the out-of-the-box idea of a mobile application.
Usees and advantages of an event management app:
There are many advantages to getting an event management app developed.
More audience reach

Limiting guest list online

Arrangements and bill payments at one place

Clients list at one place

Venues listed at one place

Event booking in just one click
So what are you waiting for? Get an event management application developed today, by Frantic infotech and save your event management business drowning in the ocean of this coronavirus pandemic.
Call us: 8447149178
Email at: info@frantic.in