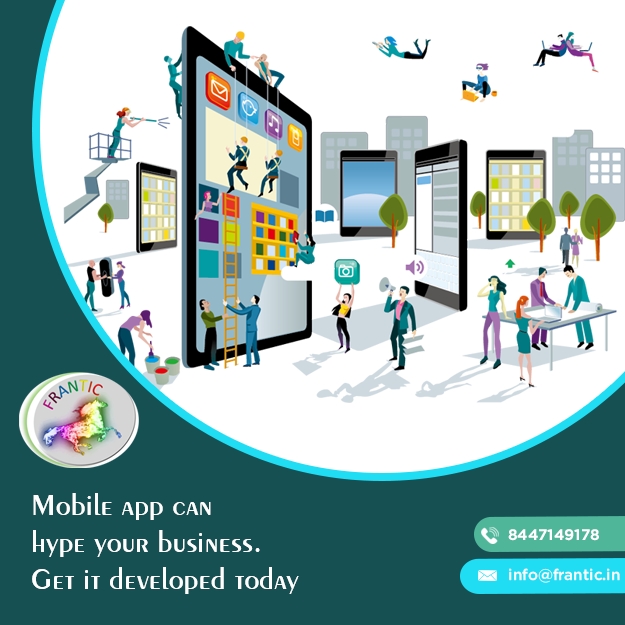 Mobile apps are the future of every business and its growth.
A guide to mobile app development the future of business enhancement.
Do you have a great idea but are not aware of how to execute it into an amazing and successful business venture? Do you want to follow other entrepreneurs who are already earning a huge amount of profit through mobile applications?
All your questions will be answered here.
In this era of digitalization, people prefer Mobile apps as the base of their business ventures nowadays. people are living in the digital world more than the physical world, they are active online all the time and find a solution to all their problems through different apps or software available online. The increased smartphone usage in the world has forced businesses to adopt mobile app development strategy in every possible way. It has also been considered the main channel of doing business. As per the projections by 2025 above 77 percent of web traffic will be from mobile devices.
So what is a mobile app development Checklist? Let's understand this first.
Whether you are a start-up venture or a well-established business venture, a mobile application can hype profits exponentially hence first things first follow the step y step guide:
1. Choose the right platform
2. Determine the tentative budget for development
3. Identify your target audience
4. Consider a revenue generation model
5. Make a plan to let the mobile app reach your prospective users.
Types of mobile app development:
There are various types of mobile app development in the market, choosing which is best for your business venture is kind of a tricky job but once chosen correctly will help your business in the future.
1. Native App Development:
It is considered to be one of the most popular app development methodologies in the mobile app development filed. The native app is also considered and proven to be superior to other mobile apps in terms of both features and functionality
Technology Used: varieties of programming languages. Some of the examples include the following Java, Kotlin, Python, Swift, Objective-C, C++, and React.
2. Cross-platform app development:
It is an economical app development solution, cross-platform app development is the best option you have. Here one can develop both iOS and Android apps simultaneously and also publish them together.
Technology Used: Hybrid apps are most likely to use various types of web technologies and native APIs. For example : Ionic, Objective C, Swift, HTML5, and others.
3. Progressive web app:
These types of applications can be accessed through a web browser on a smartphone. They are not autonomous apps in the sense you don't have to download and install code into your device.
4. Minimum viable product:
These apps come with limited features and functionality to create initial interest among your potential customers and investors.
Several brands started as an MVP and have now become top-notch businesses, such as – Twitter, Dropbox, Airbnb, Spotify, and Groupon, amongst others.
So now you know how to start the mobile app development procedure and which app is suitable for your business venture. So no more waiting, act now, and contact us, get a mobile app developed for your business today.
Frantic Infotech delivers feature-oriented apps on various platforms with the promise of on-time delivery at an affordable cost.
Choose what is best for you.
Call us: 8447149178
Email at: info@frantic.in