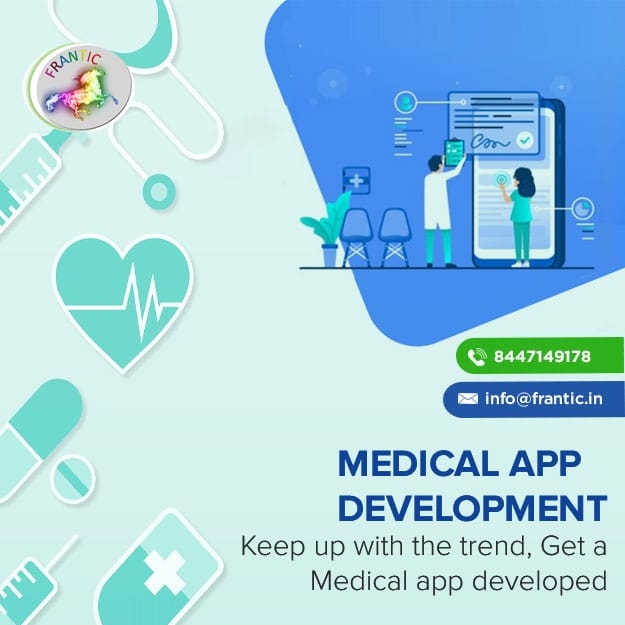 Medical App Development: Keep up with the trend, Get a medical app developed

As people nowadays are more willing and forced to seek medical assistance, due to the coronavirus pandemic situations prevailing in the world. Hence for extra safety from the deadly virus, the mobile app development industry has brought the idea of Medical apps, for the betterment of doctors as well as common people worldwide. Since having a presence online is a must these days. Many medical companies are seeking shelter for Medical applications, for business growth and well being of people. Read on to learn more about medical Application design and development, how to get it to build, and how much it will cost you.
Benefits of getting a Medical App developed:
Let's make it simple every healthcare provider needs a medical app for supplying pharmaceuticals and providing online consultancy.
The benefits are:

1. Greater accessibility
2. Your clinic will be found online, digitalization is in trend.
3. With professional SEO services can be performed through social media marketing also.
4. All the information about your clinic can be in one place
5. New opportunities for marketing
Now what you are thinking about, just get a medical app developed with the help of the best mobile app development company in town, Frantic infotech.
Call us: 8447149178
Email at: info@frantic.in