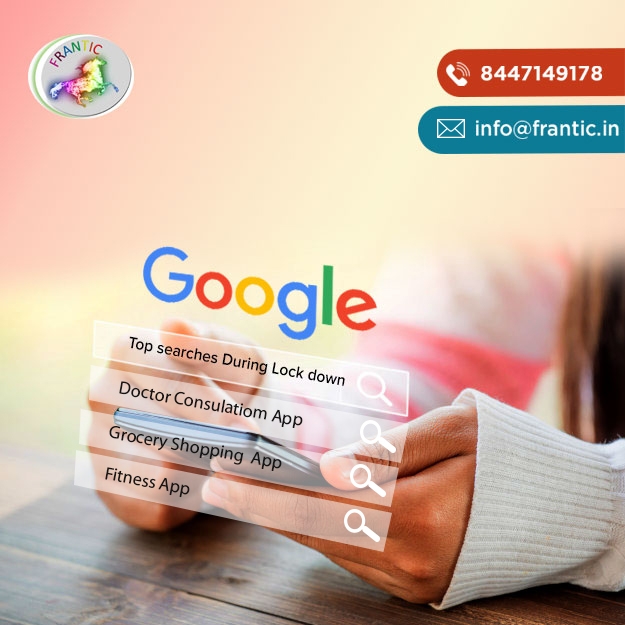 How to be more productive at the same time safe, during this coronavirus pandemic and lockdown?
Since the Mobile app development industry has evolved during the past few years, being productive has become more fun, hence these drastic times will no longer stop anyone from being self-dependent (atmanirbhar). There can be apps built literally for any field of services now, hence technology has taken a long jump when it comes to app development. This expansion in technology has resulted to be fruitful the most during this pandemic.
Since social distancing is the new normal now, people must follow the no contact guidelines seriously, for this there are apps that have proved to be lifesavers.
Doctor consultation App: This is the best foot forward taken by the mobile app development industry, as this app is profitable for both doctors and patients. Since No contact is essential, people will be able to consult doctors through apps and online platforms, hence protecting themselves and the people around them from the deadly virus. This type of app comes with two logon portals one for the user and the other for the doctors. This advancement in the mobile app development industry is appreciable.
Grocery Shopping App: Grocery is an essential item for everyone's day-to-day life. Grocery apps are one of the gems that the Mobile app development industry has provided to the world. These apps enable users to buy essential items from a wide range of online markets without stepping out of their homes. It is beneficial for both the buyer and seller as the local shop owners can get their own personalized apps developed or can register themselves on such apps in order to expand their business, on the other hand, buyers get a wide range of products to choose from by maintaining their budget and focusing on their safety as well.
Fitness App: Now let's talk about being productive, as safety is the priority but fitness comes second on the list of productivity and overall personality development. Mobile app development has been successful in bringing gyms online. With the enforced lockdown gyms are closed, hence bring your gym to your home with the help of fitness apps. This app will allow you to maintain a proper diet and with different exercise and yoga videos, you will be able to maintain your body, in all the free time you have during this lockdown.
Beauty and shopping apps: Apps that have proved to be like a dream come true, the mobile app development industry brings you the wonders. shop your beauty products and clothes online with a huge variety and range of products that suit you the best, and that you were unable to buy during this lockdown, by keeping in mind your safety, shop as much as you want.
BHIM UPI Apps: BHIM stands for Bharat Interface for Money. BHIM UPI means 'Making India Cashless'. These apps are connected with the bank account of the user so it makes it easy to transfer money from one bank account to another with just one tap only. The transactions can be done anytime there is no time limit for transactions. Also, the sender can send money by scanning QR codes. The application upholds all Indian banks which use UPI, which is worked over the Immediate Payment Service (IMPS) framework and permits the client to quickly move cash between ledgers of any two parties. It can be utilized on all portable devices.
Digilocker: The application is utilized to store all the digital documents which are fundamental. It intends to limit the reliance on physical documents. The application could be utilized to confirm the documents.