How much iOS App Development Cost in India
People around the globe are gradually getting used to their Apple devices. The worldwide market share of Apple devices has reached over 33% which is a significant growth when compared to that of other brands. iOS Application Development services are becoming highly sought-after and the demand for under-budget iOS app development costs in India is at an all-time high. Apple has been in the process of becoming one of today's most prolific household electronics. The popularity of Apple's devices is steadily rising. In spite of this, there are many individuals who need to pay more attention to the iOS mobile development services aspects.
However, with the increasing demand for applications, and the enhancement in complexity and agility, it is a good idea to take a step back and examine whether you're harnessing the capabilities of an iOS mobile application development company properly to enhance your organization's performance in the market. We know after hearing all these there must be several questions going around in your head like what would be the iOS app development cost in India or where you can get the right one. So keep reading further to get your answers.
iOS App Development Cost in India
With the ever-increasing amount of iOS app development services flooding the market, there is a unique need for all of them to stand out from the rest, be unique, and attract better customers. This is where the iOS app development company in India comes into play. However, what would this cost? How much do you need to pay an expert ios app development company to develop your app? The only answer to this question is 'it depends.' It depends on what you need your iOS app to do, how developed the mobile app already is, and who you partner with to create it. It will primarily depend on the features you choose for it. The amount of time required for the development is equally important, as well as the hourly fee of developers, and the platform you choose. However, the answer depends on several different factors, so it is hard to offer a precise estimation until many details are known. Let's discuss the top factors that will affect your iOS app development cost in India:
Your Specific Needs: If you are looking to get an idea of what your iOS app development cost in India would be, then it is wise to ask yourself a set of questions. Asking these right questions will ensure that you have a realistic budget estimate. Several factors can affect the cost of creating an app, and being clear about your requirements for the app is one of them.
Experience of the Developers Team: When you are required to develop an iOS app, it is difficult to decide on the budget. There are several factors that can affect the charges including different developers' team experience and expertise levels, type of app and functionalities, and target platform or devices, among others. Where in India, the hours given are around 300-800, depending on the factors given above and the size of your project. Depending on these factors the fees will be different but will be anywhere between 20$-80$.
Post-Live Maintenance: Mobile apps need to be monitored and maintained just like any other part of your business. Maintenance is arguably the most important aspect of an app because, without proper care and attention, it will cost you more in resources, time, and money. Proper planning with your iOS app development company in Delhi or anywhere, can help you keep the cost low, along with the quality of your mobile app.
Features of the App: With so many features that are available to include in a mobile application, it can be quite perplexing when you are planning to develop your app from scratch. Each and every feature comes with its own price tag that will be added to the overall cost of your android app development by any iOS app development company in India.
Frantic iOS App Development Company in India - The One You Have Been Looking For
Ready to transform your next app into a roaring success? Let's brainstorm your idea and make it a reality with Frantic iOS app development company in Noida. We have been in the app development industry for years and have built thousands of apps for our clients. We are a team of top-notch developers and designers, who can build iOS applications that can not only perform multiple tasks but also do them efficiently. Our iOS app development services can work with you one-on-one, rapidly prototyping your app and developing a fully-fledged mobile solution that will engage your customers right across the globe with new features like push notifications, location-based alerts, audio/video streaming, and much more!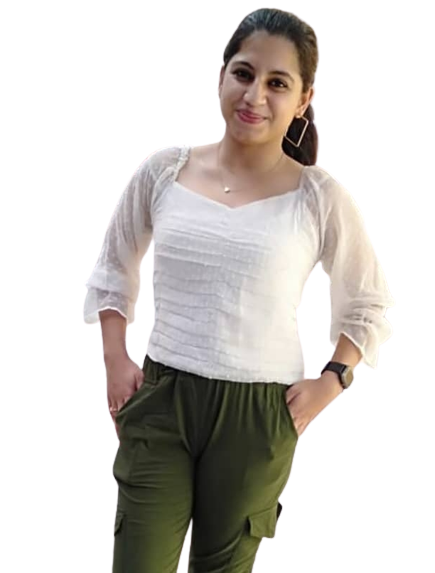 Author
Kashish khosla
Kashish Khosla is a highly skilled technical content writer with over 6 years of experience in the field. He holds a degree in Masters of Computer Science and has worked with a variety of technology companies, creating clear and concise content for both technical and non-technical audiences.