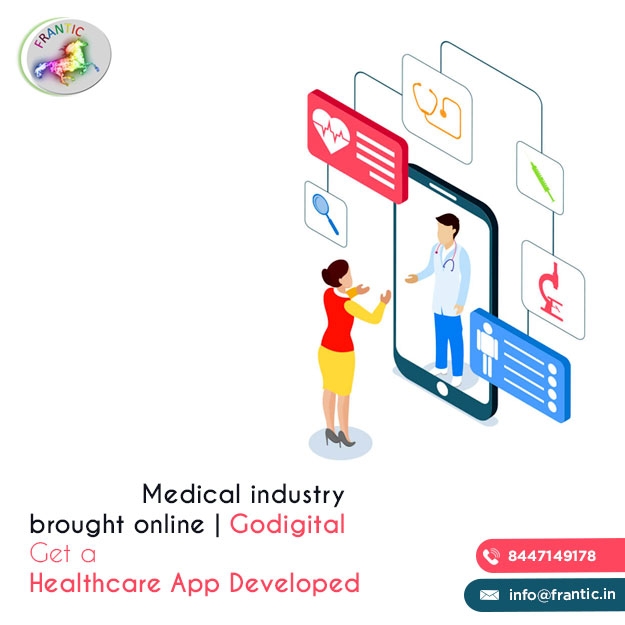 Healthcare mobile app development & it's Benefits
As per the latest trend posts, Healthcare mobile app development is amazing. It provides an underline analysis, ideates, and builds a digital healthcare solution.
A solution that is efficient in helping doctors, patients, nurses, prescription vendors, administration, and lab technicians.
The medical application features include from generating medical reports to maintaining patient records, the presence of medical apps is growing.

As per the data, the m-health application market size was $12.4 Billion in 2018.
By 2020, this value jumps to $50.4 Billion, and by 2025, the expected increase can increase to be $213.6 Billion.

Every kind of healthcare app has a motive. The companies are looking to solve some pain points for the doctors. Other health-based solution creation keeps the patient in its crosshairs. It is no surprise that we need a robust digital ecosystem for health.
The changing fabric of healthcare pushes for developing a patient-centric application.

The fact that only 14% of the patients use the hospital-recommended apps raises some concerns. As they find it useless.
This means that the development of healthcare apps needs improvement. Also, it must address the core patient and doctor's concerns.


Reasons for your own Healthcare Application Development:

We being trusted and premier healthcare mobile app development services providers recommend you create your own solution. As per our experience, patients interact more with hospitals that have a unique system.
Around 60% of the American mobile device owners have at least one health application.
From development to chatting, the purpose of using these healthcare services and mobile app solutions can vary.
But, the market is there, and the patients are ready to change for a better service.
Types of Healthcare Apps:
One can go with one out of two ways for healthcare app development. There are different types of medical apps, some mobile apps cater only to doctors, while others look after a patient's development needs.

The data suggest that Doctors use these medical apps for patient management and staff training.
Also, they use them for other administrative functions.

The patient's healthcare mobile apps provide services like managing health development and tracking.

We cater to two types of healthcare mobile app development services;
• Professional Solutions
• Applications for patients

So what are you waiting for? Get a Medical App developed today.