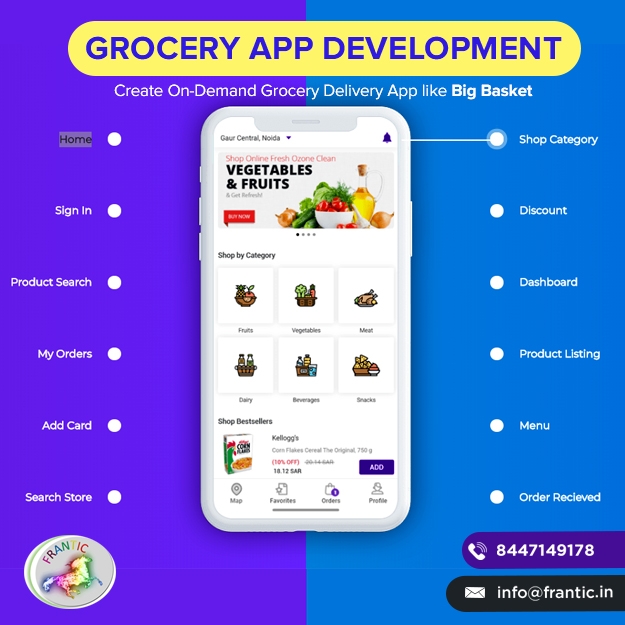 Grocery App Development
Grocery apps; a brand new and safe way of shopping:
During this COVID- 19 pandemic, self-dependency (atmanirbhar) is not an option anymore. Grocery is everyone's daily need, and cannot be neglected, hence Grocery apps have proved to be the best idea during such drastic times. The mobile app development industry has advanced itself in such a way that Any problem can be resolved by building an application. As every cloud has a silver lining, in the same way app development industry has the knight and shining armor #Grocery Apps.
Advantages of Grocery App are as follows:
Time saver: Grocery apps are the star when it comes to time management. A huge amount of time can be saved that is wasted in driving to a grocery store.
Zero contact shopping: Due to coronavirus safety is everyone's priority and therefore Grocery apps are the ones which you can have 100% trust in when it comes to your and your family's safety.
Wide range of products: Grocery apps are the one-stop destination for all your daily need items, with the guarantee of high quality and hassle-free shopping.
Discounts and coupon benefits: The application comes with a lot of discounts and coupons that are not provided by local shops near you.
For the local shop owners it is also beneficial as they can take their business to another level by bringing it online. It may profit them and help them resolve their financial crisis during this pandemic. So #Grocery app is an all rounder, that can solve everybody's problems.