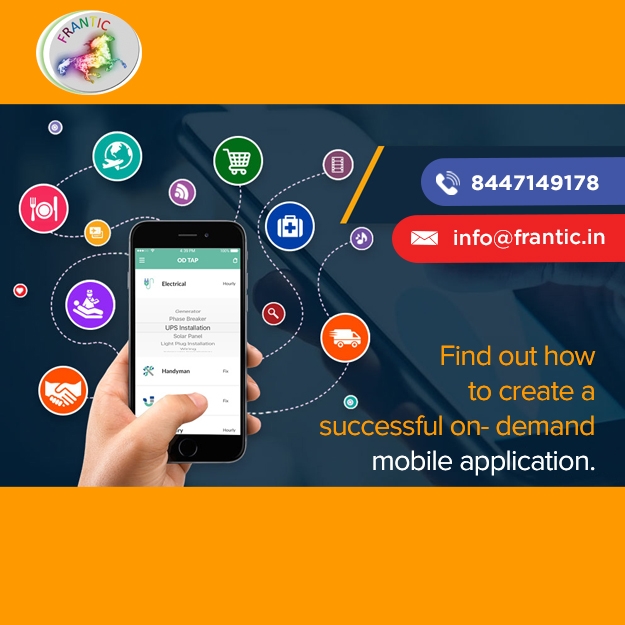 Find out how to create a successful on- demand mobile application?
Mobile applications have become a trend to be followed especially in the year 2020 when nothing around us is the old Normal anymore. As the world is changing at a really fast pace, people are more attracted to online applications for their basic and essential needs. Following the social distancing norms, it is much more convenient and safe for people to stay at home using mobile applications to order what they need and want rather than stepping outside their homes to buy it in the physical world where coronavirus is endangering their lives.
Hence the mobile app development market has increased from almost 63% to 85% in just the past 6 months. Different types of app ideas are on-demand in the market, for people who have lost their jobs are looking forward to gaining something through these apps, and hence establishing their business into the market of mobile app development.
To get a successful on-demand mobile application developed, it is necessary to focus on the key points before stepping into the development process, here are the key initial points listed below:
Clear idea: The first and foremost step in getting a mobile application developed is to be crystal clear about the idea, one wants to get the app developed. Clarity of thought improves the success rate of the application in the market. The more innovative idea is the more chances of getting success and hence more and more profit is gained.
Funding: Maintaining a budget beforehand is the best way to save and utilize money. Choosing an online platform based on your budget will help you in the future. Whether you want a mobile application developed or wen application. If mobile app then on which framework. Everything must be sorted beforehand, keeping in mind the expenses.
Step by step algorithm: Follow an algorithm, write it down. When your groundwork is solid, then only you will be able to choose the best mobile app development company for getting your app developed, based on your idea.
Knowing your audience: It is a major part of the process of mobile app development. To know your target audience and identify it through online platforms for more and more traffic and revenue, it must be kept in mind.
Awareness and branding: Traditional branding methods have become old now, people prefer online platforms for spreading awareness about their brand, and to generate revenue, online presence on all social media platforms is very necessary.
Now after following all the above-mentioned steps, leave the rest to the best and well established mobile application development company in India with experience of more than five years in the field of design and development; Frantic infotech. With the help of skilled developers, Frantic Infotech has successfully delivered various on-demand applications to its clients worldwide.
Call on: 8447149178
Email at: info@frantic.in