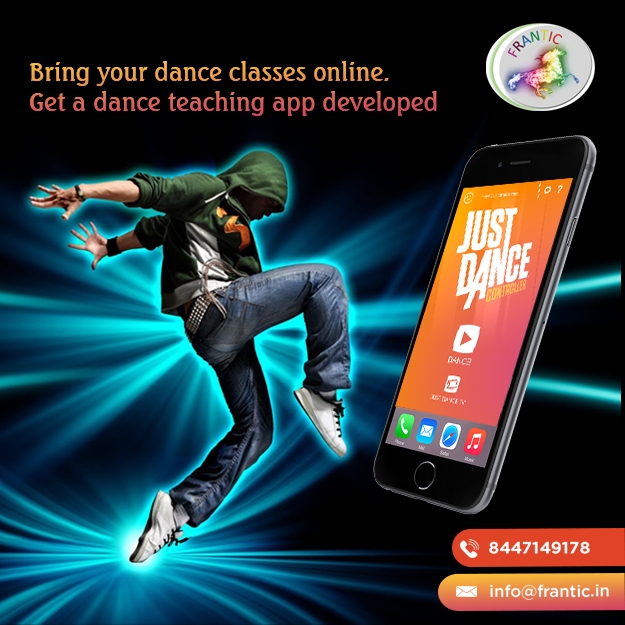 Does Coronavirus has affected your business as a dance teacher? Know what to do.
Are you a dance teacher, or do you own your dance academy? And you are worried as due to the global coronavirus pandemic, your business has almost come to an end, with no profit at all. If yes then here's the solution to all your problems. Get your dance teaching app developed now.

What is a dance teaching app or dance app?
Dance teaching application is a kind of app in which one can upload dance tutorials for the audience, it is like an online dance school. Following all the norms of social distancing, you can grow your business onto another level, by teaching students through the app.
Advantages of getting a dance app developed:
Dance apps are like lifesavers for all the dance teachers and dance academy owners worldwide. Due to this pandemic, people are avoiding stepping out of their homes, and hence no dance class or academy is making any profit during this time. Hence getting your app, whether personal or an app for your dance academy consisting of various teaches, is the best option and the only option you have, as per the current prevailing situations.

1. Reaching more audiences through advertising and more and more app downloads.

2. Safe tutorials can be provided.

3. Payments are secure and protected, and also one can keep track of the student's dance history.

4. Uploaded dance videos on the app can be further used for advertising on various social media platforms.

5. Better social media presence is established.
All the above-mentioned points are the answer to all your questions and solution to all your problems. So what are you waiting for get your dance app developed by Frantic infotech, we promise to deliver apps on time with a 100% market success rate.

Call us: 8447149178
Email at: info@frantic.in