Benefits of Car Wash Application in 2023
Smartphones are the things that have made people's life "live life King Size". Nevertheless of your demand, every service is just a tap away and, thanks to the development of the application for such daily life services.
There is not much to think about when it comes to the car wash. If you look from the customer's point of view the only thing that they know is to get the car washed when it gets dirty and will find the closest place to get it washed. But, for the majority of people going for just a car wash is hard as it is a time-consuming process standing in a queue to get a car wash and will eat much amount of time. Having somebody that comes to you and offer such services is not only favorable for you but also makes you better understand what amount you are paying for such a handful of services at your doorstep.
Looking For Mobile Car Wash?
The On-Demand Economy has allowed many startup enthusiasts and individuals to cart you with anything which you are too lazy to get done by yourself. These on-demand apps are a combination of ease and amenity that saves time for people meanwhile giving employment opportunities to the hidden talents of the skilled artist or professionals. People especially when they can afford such service are like yelling for such time-saving services.
This trend of On-Demand Services has laid the foundation stone for the commencement of Car washing mobile app development that would come to your doorstep, office, anywhere you demand, and get your car washed on wheels.
How Does Mobile Car Wash Operates?
It is quite simple to operate. Here are the simple steps
Register and log in to App

Choose and Schedule your car wash order.

Detailer will arrive at your given address and will take approx of a minimum of 25-30 min for a wash.

You will get Payment status done once you are done with the payment procedure and will also get a discount if you have a Code or coupon.
So it is proven that it is simple to operate the car wash app.
What Are The Features That Have Made Mobile Car Wash – A Big Success App?
1. Placing Wash Order: Here Customers can select the package for which they want to opt and can place the order for a wash.
2. Location Service and Map: Customers can select the location using Map and GPS and can avail of the Wash service at their desired location.
3. Notification: The technician will be notified through Notification whenever a wash order is placed or Canceled.
4. Tracking Wash Order: Customers can check the status update for their orders. They can check whether the Washing Company has received the order, Dispatched it, or is done with the order.
5. Browsing Wash- technicians: One can also browse the best available technician surrounding and can avail of the service from the best available technician.
6. Payment Integration: Here payment can proceed easily through an m-wallet eliminating the need to carry hard cash amongst us.
7. SMS: Customers are notified Via SMS for confirmation or cancellation of any order as well for the Payment procedure.
8. Quality Assurance: Once the Car has availed of the services as per the package we can have look at the Car condition via Pictures / Images through which the quality of the technician can be assured.
So what are you waiting for get an application developed by Frantic Infotech for your car wash business and earn more and more profit. Contact us today.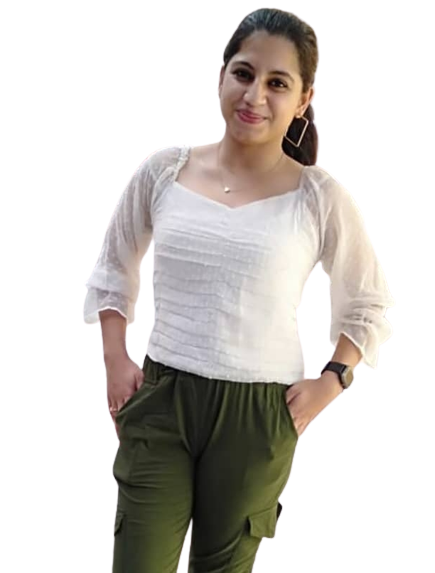 Author
Kashish khosla
Kashish Khosla is a highly skilled technical content writer with over 6 years of experience in the field. He holds a degree in Masters of Computer Science and has worked with a variety of technology companies, creating clear and concise content for both technical and non-technical audiences.