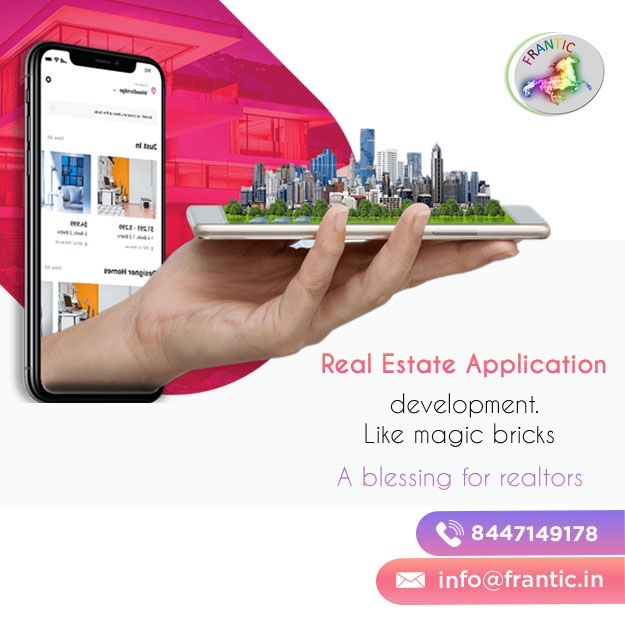 Are you a Realtor and Want an application for your business? Know the advantages of mobile app.
Any market requires investments, including a real estate one. According to the study, in the last year, $185BN (about 50%) of cross-border investments were attracted by European real estate markets. And $140BN (about 35%) were accounted for cross-border investment in Asia-Pacific countries. All major construction firms use smartphone technology and other innovations especially mobile apps.
So what are you waiting for?
Get a real- estate app developed.
Call us: 8447149178
Email at: info@frantic.in